Hilary explains her teeth, hehehe...
Hilary Duff was on Jay Leno. But her veneers are so huge, she basically is unable to speak anymore. So she took to explaining what's up with her teeth via body expression.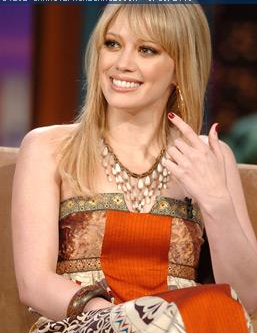 I got some new veneers, see?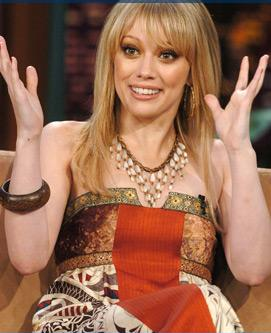 When other people first saw them, they were like "whoa, your teeth are huge!"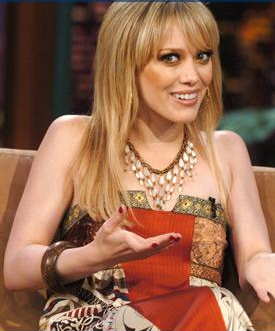 ... and I was like "Duh, I know! I'm a big star, it's only right I have big teeth!"

You
like my teeth, don't you?
For fun, let's see what her teeth used to look like, shall we? yes we shall!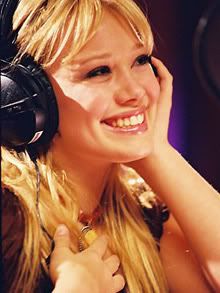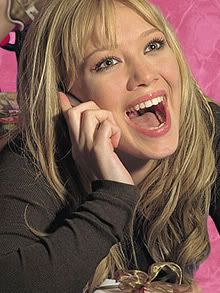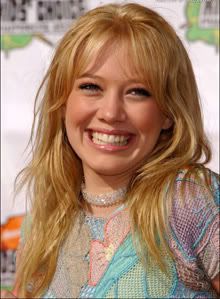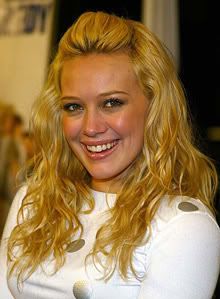 Cute!